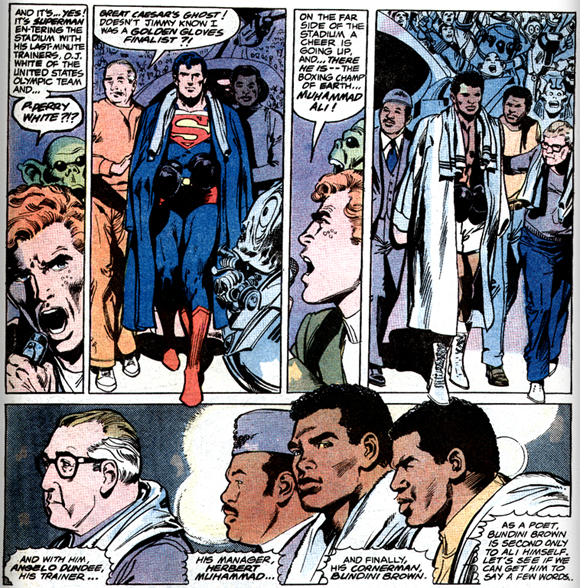 Last Wednesday, 01 February 2012, ↑Angelo Dundee died age 90. He was the famous trainer of world's greatest, ↑Muhammad Ali, who just recently ↵turned 70.
When I heard the news of Dundee's passing away, immediately pictures from a comic book filled my mind. As a kid I for the first time heard of Dundee via the album 'Superman vs. Muhammad Ali' (O'Neill & Adams 1978). The above is a part of page 32.
O'NEILL, DENNIS AND NEAL ADAMS. 1978. 'Superman vs. Muhammad Ali' [comic book]. New York: DC Comics.