zeph's pop culture quiz #30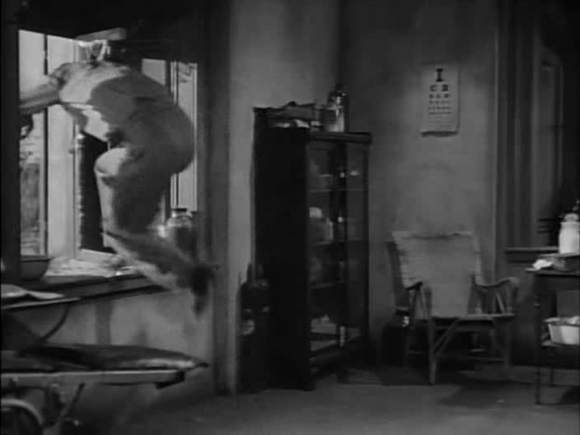 Who is escaping by that daring jump out of the window? And from where is he escaping?
Just leave a comment with your educated guess—you can ask for additional hints, too. [Leaving a comment is easy; just click the 'Leave a comment' at the end of the post and fill in the form. If it's the first time you post a comment, it will be held for moderation. But I am constantly checking, and once I've approved a comment, your next ones won't be held, but published immediately by the system.]
↵#29 what is switched? somehow went unnoticed, probably because I have posted it on last Tuesday instead of Monday—I apologize for this, but I am somewhat offline these days. Nevertheless, now you got two riddles to sink your teeth into.