zeph's pop culture quiz #35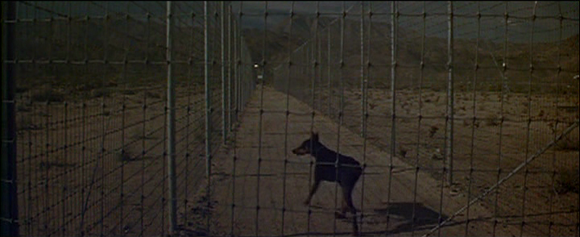 What is guarded by the watchdog?
Just leave a comment with your educated guess—you can ask for additional hints, too. [Leaving a comment is easy; just click the 'Leave a comment' at the end of the post and fill in the form. If it's the first time you post a comment, it will be held for moderation. But I am constantly checking, and once I've approved a comment, your next ones won't be held, but published immediately by the system.]
UPDATE and solution (05 July 2012):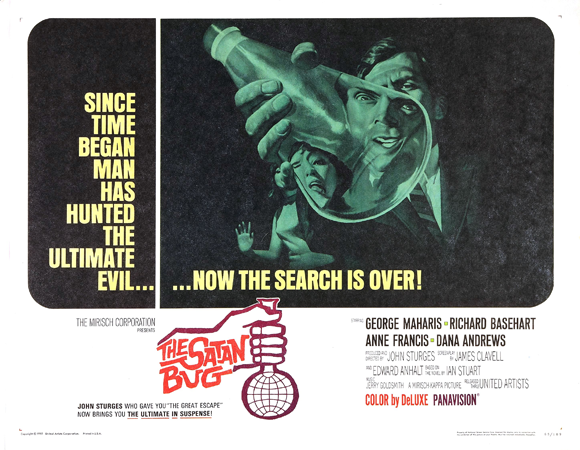 All right, this one was perfectly within ↑Kueperpunk's turf and ↵he recognized '↑The Satan Bug' (Sturges 1965) on first glance. The movie, starring ↑Anne Francis of '↑Forbidden Planet' (Wilcox 1965) fame, is a man-made infectious desease drama. The watchdog depicted above guards 'Station Three' a top-secrect government-run bioweapons laboratory located in southern California and housing, among other goodies, the Satan Bug itself.
STURGES, JOHN. 1965. The satan bug [motion picture]. Los Angeles: United Artists.
WILCOX, FRED MCLEOD. 1956. Forbidden planet [motion picture]. Beverly Hills: Metro-Goldwyn-Mayer.