zeph's pop culture quiz #36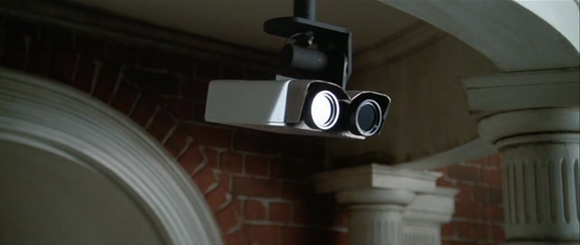 Who is surveilling by means of the cameras depicted?
Just leave a comment with your educated guess—you can ask for additional hints, too. [Leaving a comment is easy; just click the 'Leave a comment' at the end of the post and fill in the form. If it's the first time you post a comment, it will be held for moderation. But I am constantly checking, and once I've approved a comment, your next ones won't be held, but published immediately by the system.]
UPDATE and solution [12 July 2012]: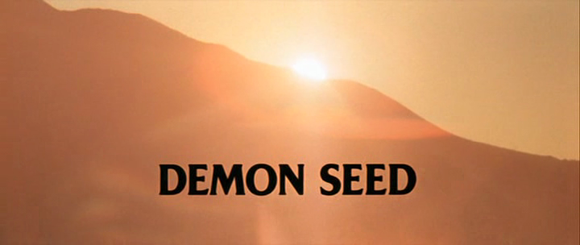 And again ↑Kueperpunk immediately ↵solved the riddle. The stereoscopic cameras depicted are controlled by the AI Proteus in 'Demon Seed' (Cammell 1977), starring Julie Christie and based on Dean Koontz's novel 'Demon Seed' (1973). So, seven years after '↵Colossus' (Sargent 1970) another artificial intelligence goes sentient on the silver screen and powerfully poses the questions: 'What is human?' and 'What is rational?' Proteus doesn't wield the absolute power like Colossus does, though—he/she/it is more into genetical engineering …
CAMMELL, DONALD SEATON. 1977. Demon seed [motion picture]. Beverly Hills: Metro-Goldwyn-Mayer.
KOONTZ, DEAN RAY. 1973. Demon seed. New York. Berkley Books.
SARGENT, JOSEPH. 1970. Colossus: The Forbin project [motion picture]. Universal City: Universal Pictures.