zeph's pop culture quiz #37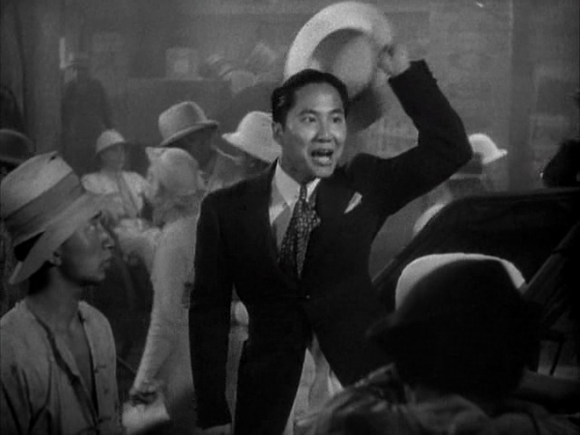 Who is so enthusiastically greeted by the gentleman depicted?
Just leave a comment with your educated guess—you can ask for additional hints, too. [Leaving a comment is easy; just click the 'Leave a comment' at the end of the post and fill in the form. If it's the first time you post a comment, it will be held for moderation. But I am constantly checking, and once I've approved a comment, your next ones won't be held, but published immediately by the system.]
UPDATE and solution (22 July 2012):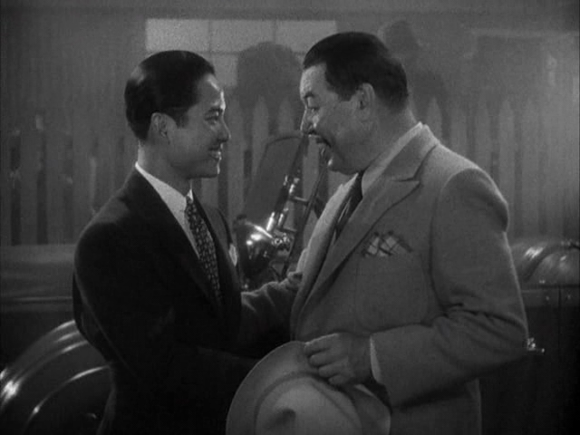 After some to and fro ↑Kueperpunk finally ↵solved the riddle: It's Keye Luke as 'Number One Son Lee Chan' welcoming his father Charlie Chan (Warner Oland) in 'Charlie Chan in Shanghai' (Tinling 1935). Earlier on, when Kueperpunk still was on a false trail, Alexander Rabitsch already was close when he ↵mistook Keye Luke for Victor Sen Yung—who in later Charlie-Chan movies, after Warner Oland had died and was replaced by Sidney Toler, played 'Number Two Son Jimmy Chan.'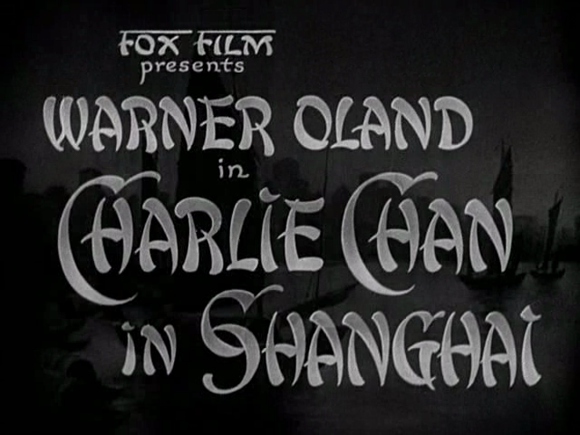 TINLING, JAMES. 1935. Charlie Chan in Shanghai [motion picture]. Los Angeles: 20th Century Fox.