↑Legohaulic has recreated the cast of '↑Blade Runner' (Scott 1982) ↑as lego minifigs. From left to right: Leon (Brion James), Pris (Daryl Hannah), Roy Batty (Rutger Hauer), Zhora (Joanna Cassidy), Dr. Eldon Tyrell (Joe Turkel), Gaff (Edward James Olmos), Rick Deckard (Harrison Ford), and Rachael (Sean Young).
And here are two different renditions of Gaff, with an origami unicorn in hand, and Deckard, carrying his ↑LAPD 2019 blaster, the ↵police spinner in the background: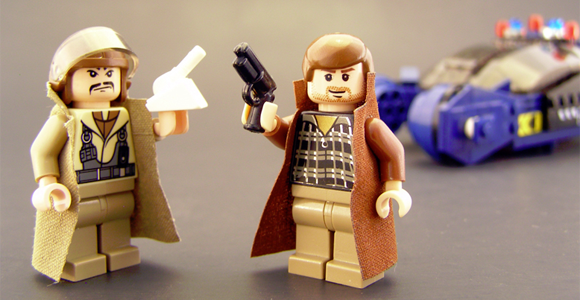 SCOTT, RIDLEY. 1982. Blade runner [motion picture]. Burbank: Warner Brothers.