zeph's pop culture quiz #20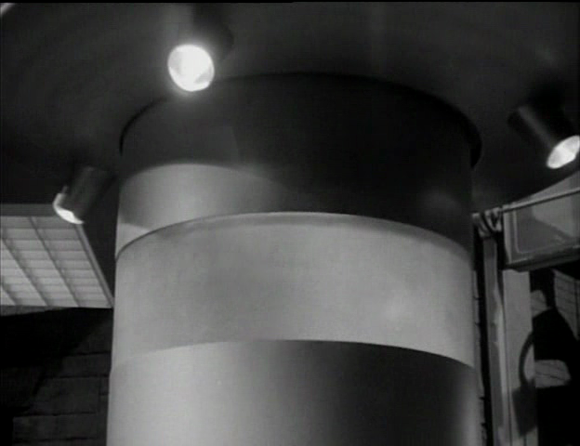 Who is inside the tube?
Just leave a comment with your educated guess—you can ask for additional hints, too. [Leaving a comment is easy; just click the 'Leave a comment' at the end of the post and fill in the form. If it's the first time you post a comment, it will be held for moderation. But I am constantly checking, and once I've approved a comment, your next ones won't be held, but published immediately by the system.]
UPDATE and solution (26 March 2012):
That's a first, nobody solved the riddle. And I thought you scifi buffs would recognize this classic right away: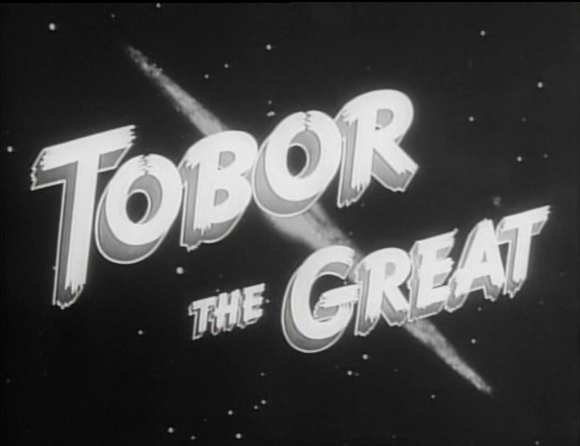 And here is Tobor unveiled, while the tube containing him sinks into the ground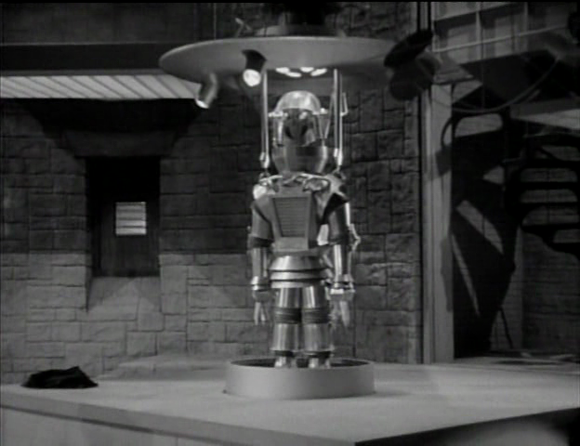 SHOLEM, LEE. 1954. Tobor the great [motion picture]. Los Angeles: Republic Pictures.