zeph's pop culture quiz #26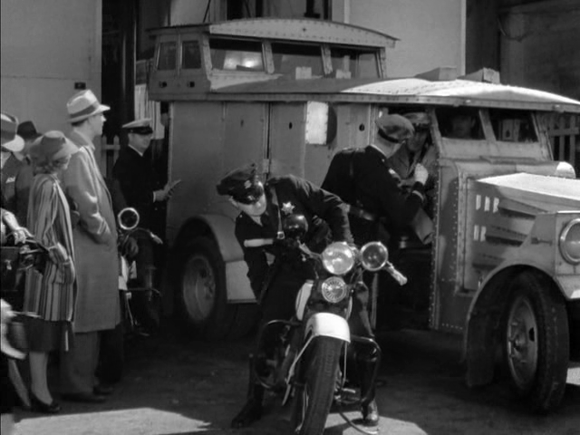 What is inside the armoured car so strongly guarded by the coppers? The rule is that every Monday I post one pop culture quiz question, but as the last times, and today, they were solved just too fast I decided to post a second one today. Obviously my riddles are too easy—now dig your teeth into this one!
Just leave a comment with your educated guess—you can ask for additional hints, too. [Leaving a comment is easy; just click the 'Leave a comment' at the end of the post and fill in the form. If it's the first time you post a comment, it will be held for moderation. But I am constantly checking, and once I've approved a comment, your next ones won't be held, but published immediately by the system.]
UPDATE and solution (27 April 2012):
Now that really was a tough one and it needed some hints from my side, but then Alexander Rabitsch ↵got the movie, and the very next moment ryoku ↵posted the solution :D Inside the armoured car is the crown of Bilqis, the Queen of Sheba, which is about to be driven from San Francisco harbour to the Fremont Museum. The scene is from the last of the Mr.-Moto movies starring ↑Peter Lorre, '↑Mr. Moto Takes a Vacation' (Foster 1939). Here is Peter Lorre as Mr. Moto with the crown: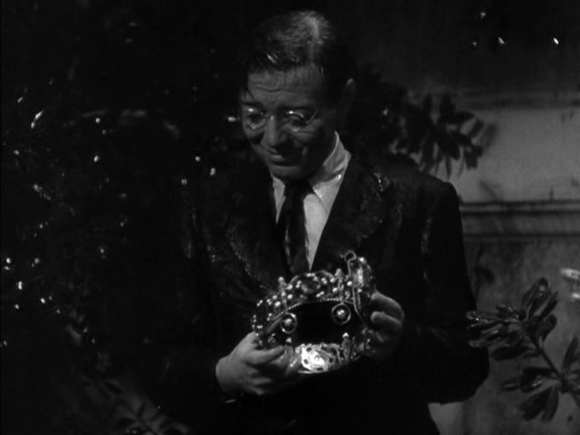 FOSTER, NORMAN. 1939. Mr. Moto takes a vacation [motion picture]. Los Angeles: 20th Century Fox.