Star Wars fans (like me) will get a vague sense of deja vu when they see this flying sphere in action. Weighing in at about 12 ounces (350 g), the 16-inch (42 cm) diameter flying ball can launch and return vertically, maintain a stationary hover and zip along at up to 37 mph (60 km/h). Coupled with the ball camera we reported on earlier this month, it could become a valuable reconnaissance platform. Who knows? In time, more advanced autonomous versions might actually be used to train would-be Jedi knights. Once again, life imitates art.
Announced last summer by the Technical Research and Development Institute at Japan's Ministry of Defense (JMD) and recently unveiled at Digital Content Expo 2011, the world's first spherical air vehicle will likely be deployed in search and rescue operations deemed unsuitable for traditional aircraft. As for other possible uses, the sky just may be the limit.
Well, ↑like gizmag's Randolph Jonsson my first association, when I saw the ↑video at DigInfo TV was Star Wars, too—but I had in mind those spherical flying Sith probe droids used by Darth Maul and Count Dooku …




As it seems both, my associations and ↑Bryan Alexander's, do have a darkish tint. But still there are slight differences. As a cyberpunk aficionado I thought of devices gathering intelligence for evil purposes. Bryan in turn, as a horror specialist, immediately ↵thought of a downright gruesome executioner—the silver sphere used by ↑The Tall Man: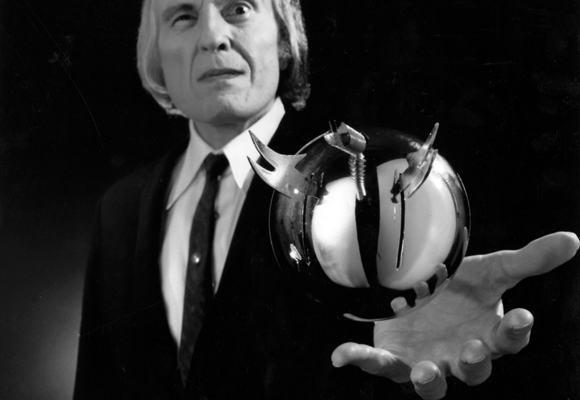 COSCARELLI, DON. 1979 [1977]. Phantasm [motion picture]. ?: Avco Embassy Pictures.
LUCAS, GEORGE WALTON. 1999. Star Wars episode I: The phantom menace [motion picture]. Century City: 20th Century Fox.