zeph's pop culture quiz #43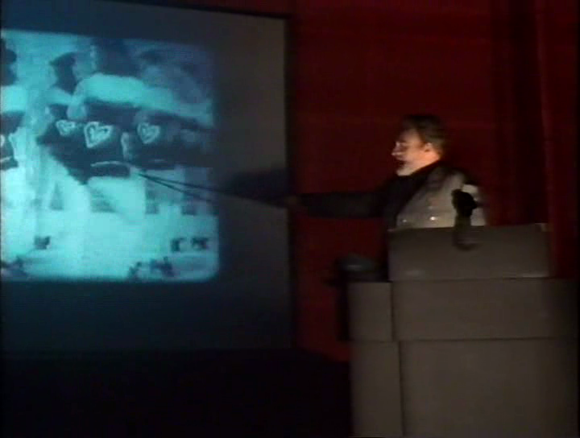 What does the gentleman explain to his audience?
Just leave a comment with your educated guess—you can ask for additional hints, too. [Leaving a comment is easy; just click the 'Leave a comment' at the end of the post and fill in the form. If it's the first time you post a comment, it will be held for moderation. But I am constantly checking, and once I've approved a comment, your next ones won't be held, but published immediately by the system.]
UPDATE and solution (01 October 2012):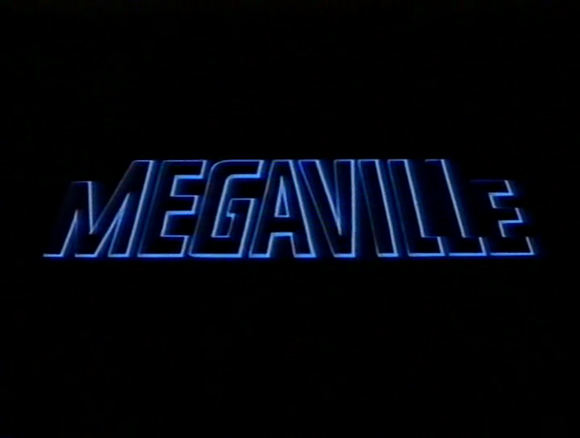 The gentleman depicted explains, and I quote: 'Media relies purely on sex.' He does so, because within the 'Hemisphere,' the totalitarian near-future state he represents, media are forbidden. Not so in the corrupt enemy-state 'Megaville,' which strives to 'poison' the society of the Hemisphere by media content. All this takes place in the neo-noir cyberpunk movie '↑Megaville' (Lehner 1990), starring Billy Zane of 'Titanic' fame, which never saw the silver screen, but went direct to video instead. Nevertheless it definitely is worth watching, in my humble opinion, hence I won't go on with spoilers.
LEHNER, PETER. 1990. Megaville [direct to video]. Santa Monica: Live Entertainment.