zeph's pop culture quiz #51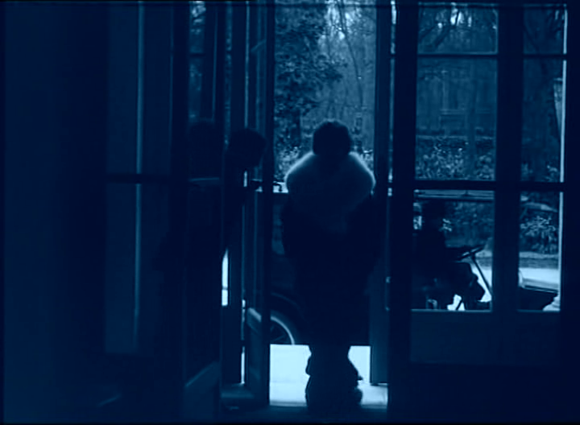 Who is just arriving here?
Simply leave a comment with your educated guess—you can ask for additional hints, too. [Leaving a comment is easy; just click the 'Leave a comment' at the end of the post and fill in the form. If it's the first time you post a comment, it will be held for moderation. But I am constantly checking, and once I've approved a comment, your next ones won't be held, but published immediately by the system.]
UPDATE and solution (07 December 2012):
Due to a ↵negligence of mine ↵ryoku solved #51 immediately by dragging the picture upon Google's ↑image search field. Thereby he reached ↑Fantômas Over Paris and easily could deduce that in the screencap Princess Sonia Danidoff (Jane Faber) is arriving at the Royal Palace Hotel towards the beginning of the first chapter—'Le Vol du Royal Palace Hotel' ['The Theft at the Royal Palace Hotel']—of ↑Louis Feuillade's 1913 movie serial '↑Fantômas.' For all about ↑Fantômas see ↑Fantomas Lives!
FEUILLADE, LOUIS. 1913. Fantômas I: À l'ombre de la guillotine ['Fantômas: In the shadow of the guillotine']. Neuilly-sur-Seine: Société des Etablissements L. Gaumont.